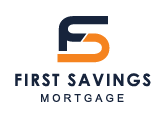 First Savings Mortgage Corporation (FSMC) is the leading private mortgage lender in the Washington DC area. With our two local offices based right in the heart of Washington DC, FSMC has built its mortgage lending authority within the district for over 30 years. Washington DC is filled with rich and historical real estate which include condos, row houses, and unique buildings. First Savings has a first hand in understanding the market and working with established Real Estate Agents.

FSMC is a private lender for residential financing in the DC Metro area. As the largest private lender in the area, FSMC has stayed at the forefront of the latest mortgage products and technology. Over the years, our expert loan officers strive every day to provide the best-in-class service to our borrowers. As new advancements in technology continues to grow, people look for great products and convenience online. First Savings allows borrowers to apply for their mortgage online via any device for a more efficient and smooth mortgage journey.

The lending process can raise many questions when trying to find the best options that meets your needs. Whether you are a first time homebuyer or you're looking to refinance your current loans, First Savings takes pride in being able to offer Washington DC clients with a variety of comprehensive loans and services. Our lending options include but are not limited to:

If you are a DC resident or thinking of moving to Washington, contact us:

Capitol Hill Office
659 C Street SE
Washington DC 20003
202-543-6830

or

Logan/Shaw Office
1485 9th Street NW
Washington DC 20001
202-256-7777

If you're ready to speak to a Loan Officer, reach out to one of our loan officers today.