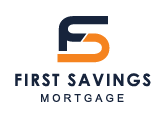 First Savings Mortgage Corporation (FSMC) is the leading private mortgage lender in Northern Virginia. With our Headquarters based out of our Northern Virginia office in Tysons Corner, FSMC has built its mortgage lending authority within the state for over 30 years.

FSMC is a private lender for residential financing. We are committed to supporting and helping individuals and families achieve their dream of homeownership in Virginia. We use new and innovating technology to make the application and overall loan process as smooth as possible for each client. In addition to our use of cutting edge technology, FSMC makes sure to provide our clients with the top lenders in the area. Each of our expert loan officers will be apart of each step in the home buying journey.

The lending process can raise many questions when trying to find the best options that meets your needs. Whether you are a first time homebuyer or you're looking to refinance your current loans, First Savings takes pride in being able to offer Virginia clients with a variety of comprehensive loans and services. Our lending options include but are not limited to:

If you are a Virginia resident or thinking of moving to Virginia, contact us:

First Savings Mortgage Corporation
8484 Westpark Drive
Suite 900
McLean, VA 22102

help@firstsavings.com
703-883-9010

If you're ready to speak to a Loan Officer, reach out to one of our loan officers today.